I love making my own popcorn. I started making it when we got rid of our microwave.
Today, Ariana wanted me to try making Smartfood popcorn to go with their movie this afternoon. I thought I'd give it a shot. It was simple and came out really well, with no chemicals!

Lea's "Smartfood" Popcorn Recipe
Heat 3 TBSP's coconut oil in a large soup pan on the stove (mine is about 12″ in diameter and 4″ deep) over medium-high heat.
When melted and starting to crackle, dump in 3/4 cup popcorn kernels. Shake gently to roll the popcorn in the hot oil. Cover (my lid is glass so I can see through).
In a minute the popcorn will start to pop. Meanwhile, heat 1/2 stick butter (4 TBSP's) in small saucepan until melted. Set aside.
After a few minutes, the popping sound will start to die down. You can shake gently every few seconds if you wish, but I don't always shake and it comes out fine.
When there is a 3 second interval between pops, and your pan is full of popcorn, shut off the heat. It's done!
Pour contents into very large bowl, or two large bowls (this makes a lot!). Drizzle butter over bowls. Shake on some REAL Salt to taste.
Shake on a mixture of parmesan and romano cheese. I purchase the tubs of finely grated cheese with no fillers (not Kraft!) You can use freshly grated cheese if you want.
Cover the bowls and shake shake shake.
If you want regular popcorn, omit the cheese of course! (photo is of buttered and salted popcorn before I added the cheese).
Enjoy!
Shared on: Fat Tuesday
,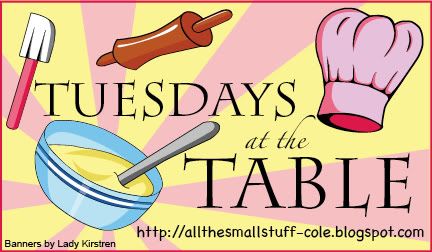 Similar Posts:
Lea Harris founded Nourishing Treasures in 2006. A mom passionate about her family's health and well-being, Lea believes education is power. Encouraging others to take baby steps in the right direction of health for their families, Lea's goal is to raise awareness of what goes into our mouths and on our bodies, providing natural alternative information that promotes health and prevents disease by using traditional foods and nature's medicine.

Lea is a Certified Health Coach graduate from Beyond Organic University, and a Certified Aromatherapist graduate from Aromahead Institute.

"Like" Nourishing Treasures on Facebook, join the Nourishing Treasures Group on Facebook, follow @NourishTreasure on Twitter, and subscribe to our newsletter.

You can also find me on Learning About Essential Oils forum, and Fido Fermentation Facebook group.

Disclaimer: I use affiliate links wherever possible. So if you click on a link, and make a purchase, I might make a small commission, but it doesn't cost you any more.
Comment with Facebook
comments